Please select root levels for the menu
NZ Plants
---
Leafy liverworts 1: Variety of forms
The leafy liverworts are by far the largest group of liverworts. With over 5,500 species, they exhibit a wide variety of forms.
Irregular to forked branching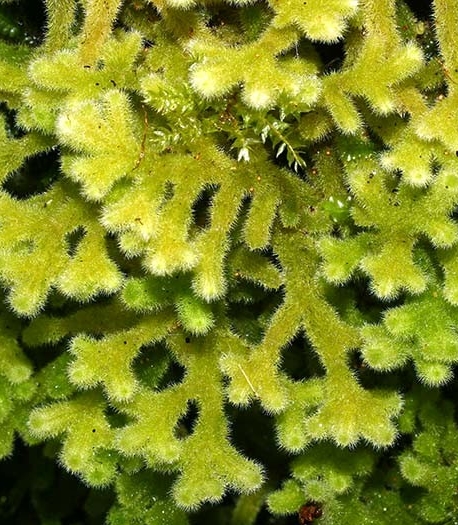 Leiomitra lanata - The stem of this liverwort branches at irregular intervals and at various orientations.
Regular branching patterns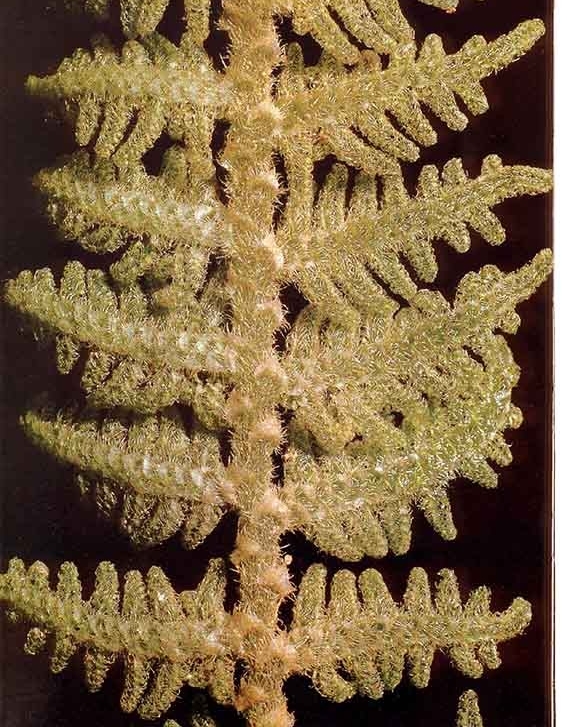 Lepidogyna hodgsoniae (syn., Lepidolaena hodgsoniae) - Some liverworts form branches left and right and on one plane, creating a pinnate (herringbone) pattern with distinctive ranks or hierarchies of branching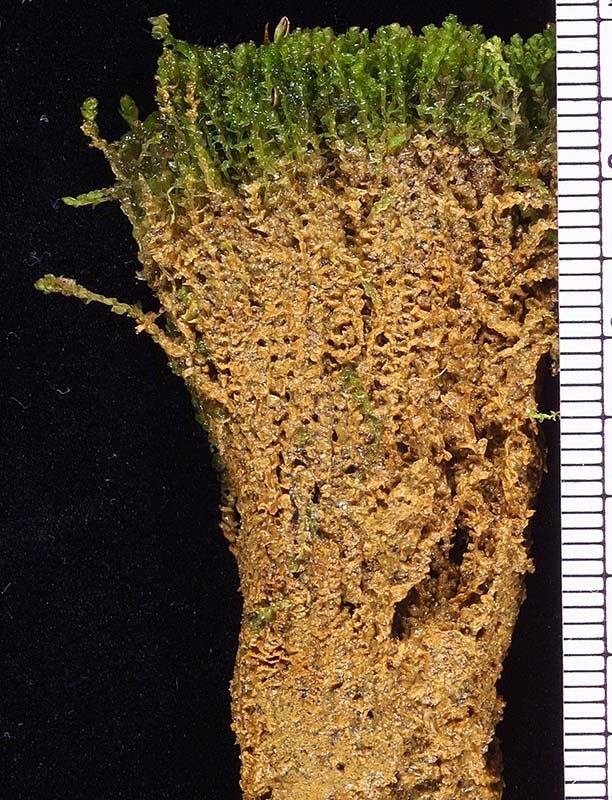 Isotachis intortifolia - Many liverworts form closely-spaced, erect stems. Their continued growth results in thick, dense cushions.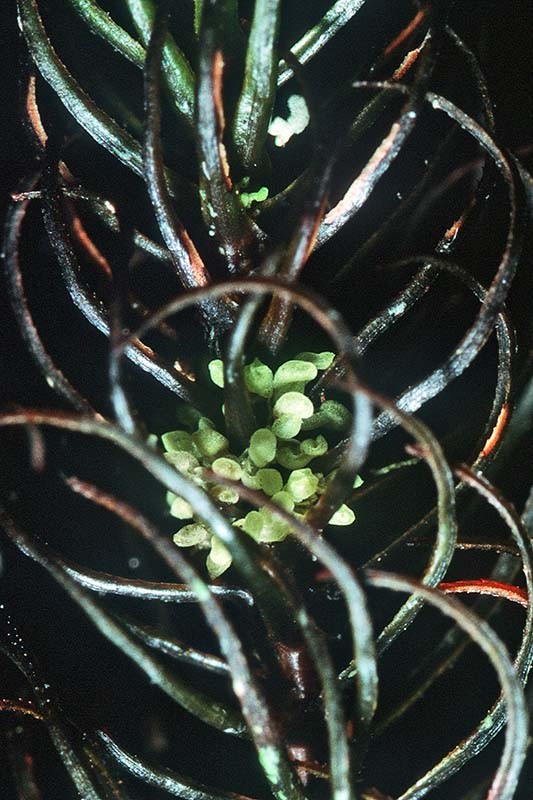 Colura saccophylla, growing on a stem of the moss Dawsonia. - Some liverworts have stems only a few mm long and leaves 0.4 mm across.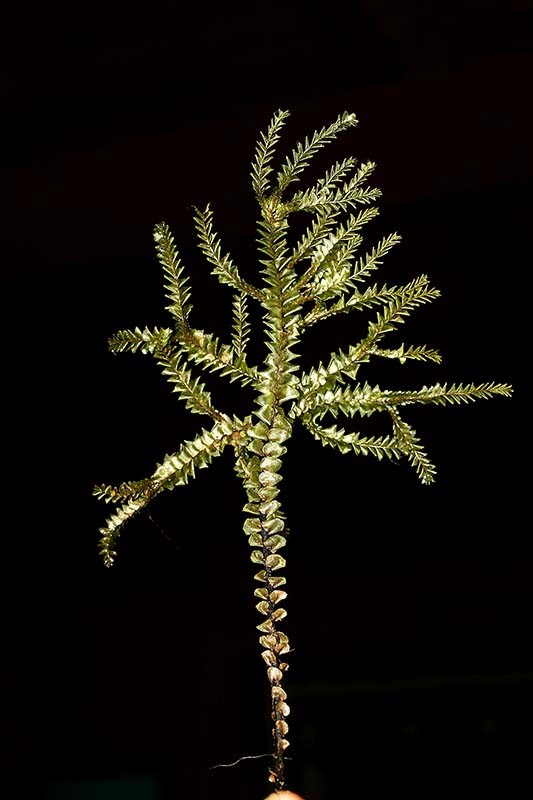 Plagiochila stephensoniana- Some liverworts have stems up to 15 cm tall which in turn branch several times to form large 'fronds'. (photo, Iain MacDonald) More on this group of liverworts