Please select root levels for the menu
NZ Plants
---
Leafy liverworts 2: Leaf characteristics
Liverwort leaves are one cell layer in thickness, lack a midrib (nerve) and are arranged in 2 - 3 rows. The leaves are often lobed or toothed and may have fine hair-like cilia on their margins or tip.There is a great variety in the way leaves are arranged on the stem, their form and their colour.
Arrangement of leaves on the stem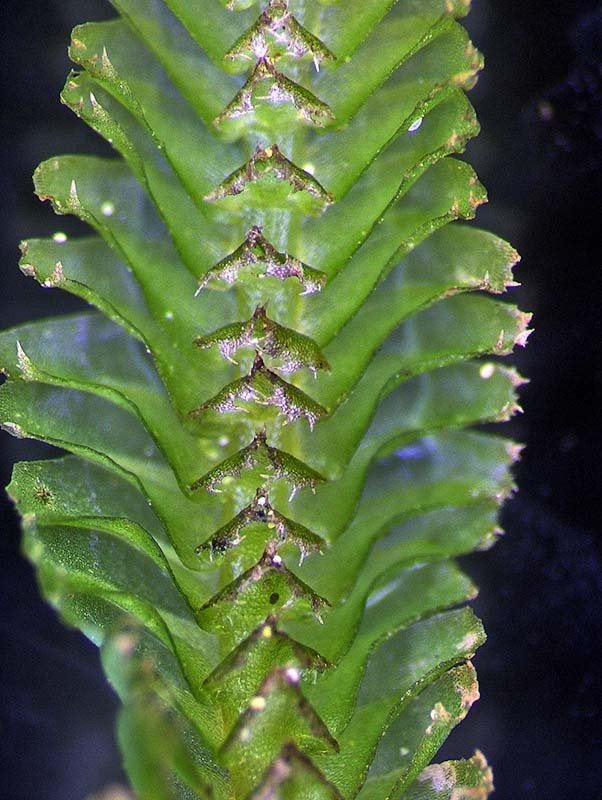 Bazzania adnexa - Seen from below, the stem bears a row of short underleaves above which there are two rows of long, overlapping upper leaves. The leaf tips bear small blunt teeth usually in groups of three.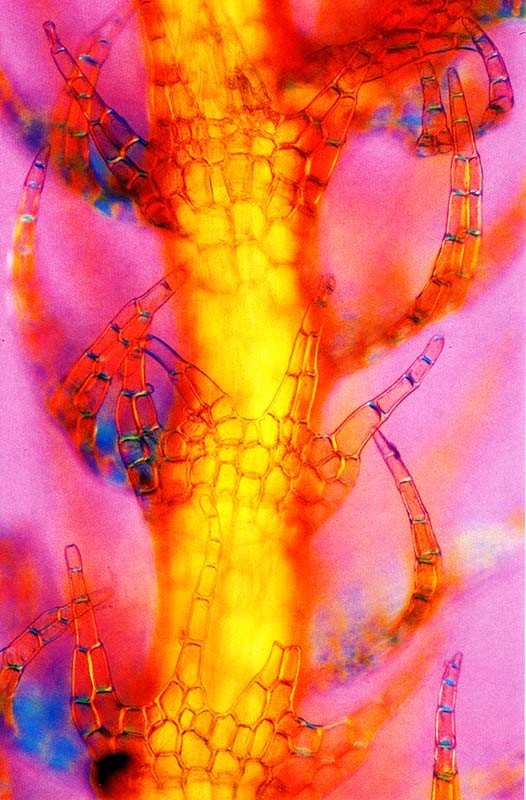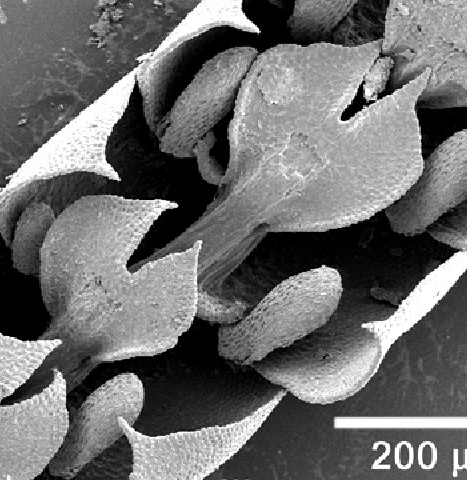 Frullania aterrima - The leaves of some liverworts are deeply cut into two segments. The outlines of individual cells on each leaf are clearly seen in this scanning electron microscope (SEM)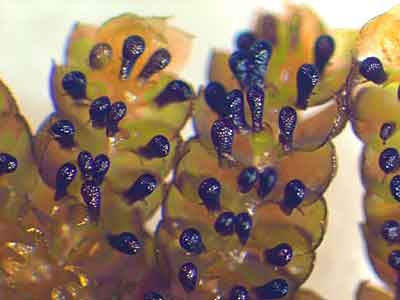 Lepidolaena taylorii - Some liverworts form lobules of various shapes attached to underside of their leaves.
Gackstroemia alpina - The leaf lobules of many liverworts bear cilia (hairs) on their margins.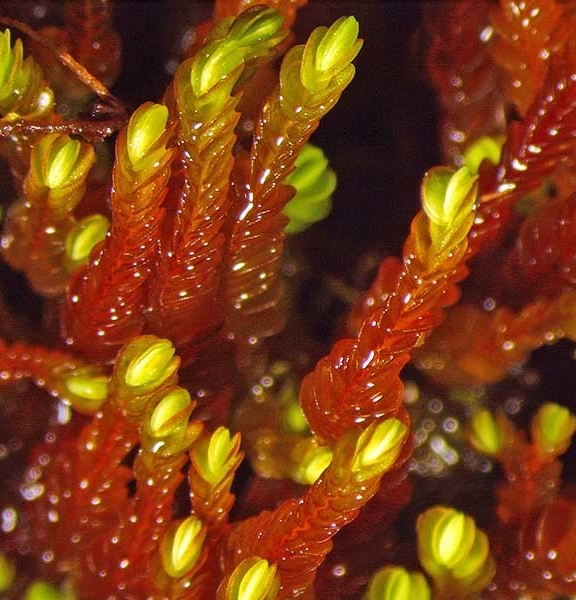 Jamesoniella colorata - A leafy liverwort that commonly has red pigments in its new growth.
Lepidolaena taylorii - This leafy liverwort often has a very dark pigmentation when exposed to strong light.